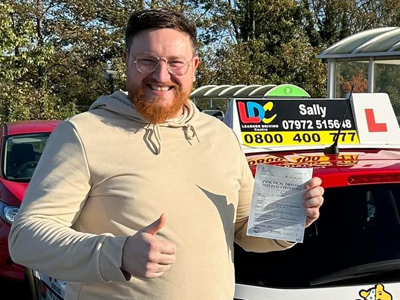 Daniel Robinson
Success!!
Sally was absolutely amazing with fitting me into her very busy diary and working around my family schedule. She was patient and kind and supported me all the way through until I passed my test. I would recommend her to anyone and have been doing so.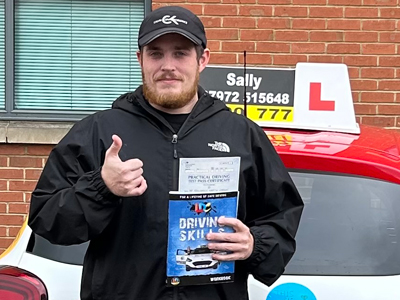 Ben Gibbson
First time pass
well what a year it's been from not knowing how to drive to being able to smash my test The first time I think the results speak for themselves thanks a lot Sally was really patient and helped tremendously when I got nervous thanks again Sally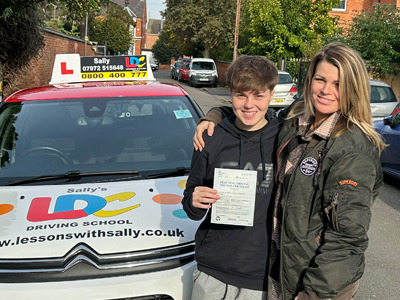 Daisy
Pupils Mum's review
Sally has been amazing, my daughter Daisy loved having time driving with Sally. Sally allowed me to go on lessons to so I could see the progress Daisy was making. Highly recommended, to see the joy on my daughters face when she passed was amazing, also the tears of joy Sally had for Daisy too. Down to earth, honest, friendly, and most of all the dedication she has for her students. Thank you Sally ❤️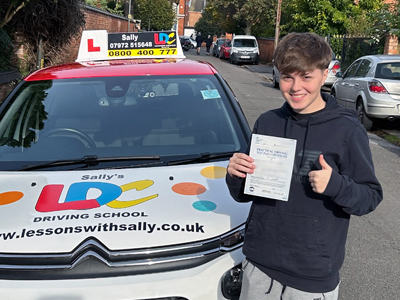 Daisy
Passed 1st time
Passed today, Sally's been amazing, patient, fun to be around, understanding and the best driving instructor I could of asked for. Thank you for everything. Highly recommend her ❤️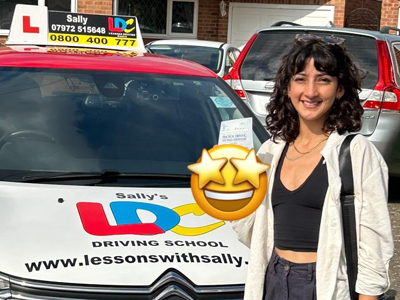 Ellie
Sally is an amazing instructor. She helped me quickly build the confidence to pass first time with her calm and friendly approach. I personally find it difficult to find teachers that meet my expectations but Sally 100% does - I can't recommend her enough!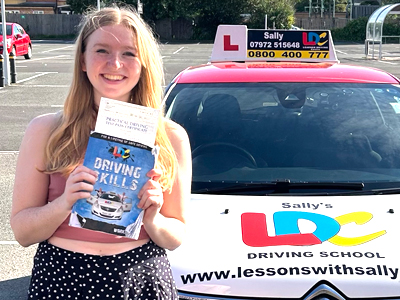 Lydia Sutcliffe
Really good driving instructor! I started with Sally after a break of lessons and she really helped boost my confidence. She's a friendly and positive person and I would absolutely recommend her as an instructor. Thank you Sally!😁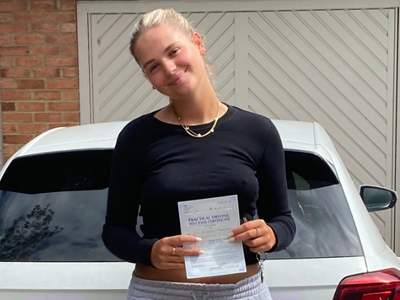 Olivia Chapman
Sally has been a really great driving instructor for me. I was very nervous at the start, as a brand new driver, and she has helped me build my confidence and get me ready to pass my test. Sally is so calm, kind and professional and she was really great when I had to change my lesson times around to fit in with my A level exams. I can't thank Sally enough for all the help and support she gave me - I would recommend her to anyone - Sally is a fantastic instructor and a lovely person too!! Thank you for giving me my driving independence Sally!! 🥰🙏🥰
Harley Fennell
Great driving instructor, who took me under her wing half way through my lessons. Positive, friendly and an all round nice person who boosts your driving skills and confidence, whilst keeping the roads a safe place. 100% recommend🚗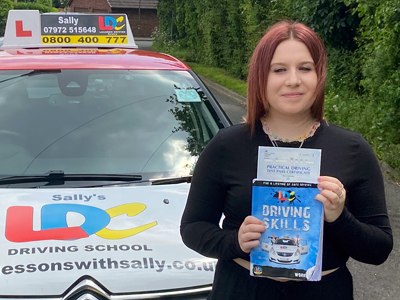 Molly Cox
After struggling with driving for a while I began having lessons with Sally and she has been incredible! Sally has always been patient and has always re assured me to calm my nerves when driving, Sally has also always helped me with any issues and has been an amazing teacher! Thank you so so much for everything you have done for me Sally and thank you for helping me build my confidence each lesson we had! I couldn't have asked for a better instructor and I'm going to miss seeing you!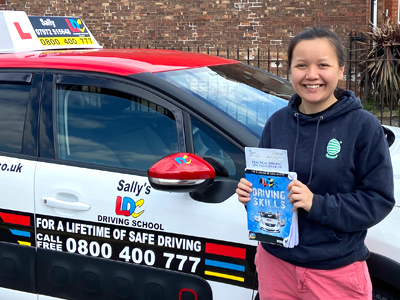 Pascale Henry
I would recommend Sally as a driving instructor, and helped me pass my test. She really helped fix my mistakes and got me driving again after a long break.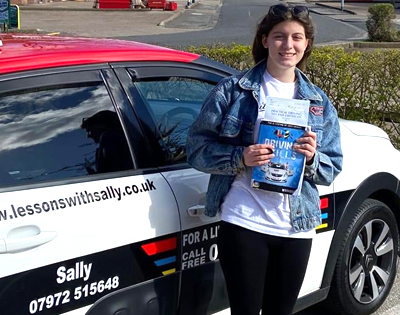 Grace Edwards
Can't recommend enough!!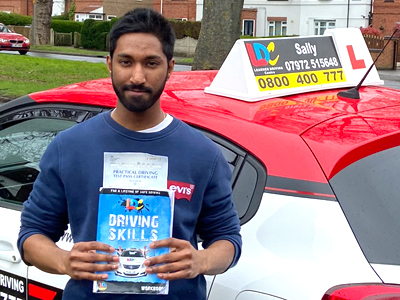 Warren Estrocio
First Time Pass
I would highly recommend Sally to anyone looking for high-quality instruction. Got me fixing my errors from when I started out and have now become a confident and safe driver.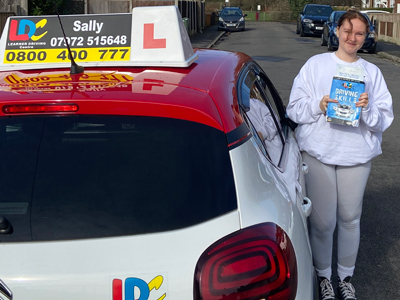 Amy Robinson
Sally is an amazing instructor. She was my first ever instructor and had to deal with my first few lessons with me taking my feet off everything and panicking when I saw another car😂 and I passed today! She's extremely patient and is lovely to talk to!! To be honest I'm going to miss our Monday morning lessons♥️ thank you so much for everything you've done for me. I know you're going to get so many more people through their tests and anyone is lucky to have you as an instructor! Xx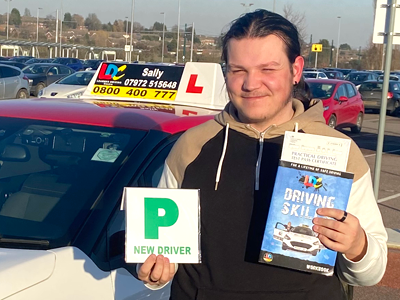 Connor Hart
Absolutely wonderful driving instructor, passed my theory test with her first time and now passed my driving first time!!! She has been amazing and so helpful, I didn't know a thing cause if covid and had some bad experiences with some bad instructors but she has lifted that worry and I'm so glad I got to learn with Sally. The highest recommendation!!! Thank you Sally 😊🙏